Back to current instructions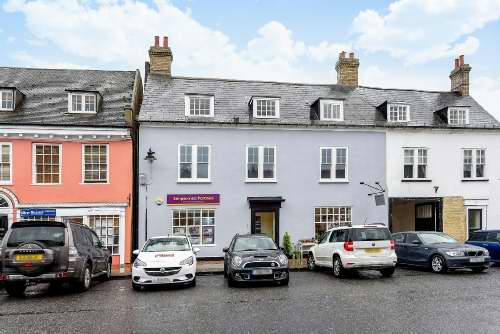 36

High Street
Kimbolton
Cambs

Selling Price: £525,000 Freehold

Oliver Russell Property Consultants are delighted to bring to the market an attractive Grade II Listed prime freehold property providing a commercial investment opportunity with two let retail units at ground floor and Planning Consent for the conversion of the two upper floors, previously used for offices to residential.

Description:

The property comprises a Grade II Listed property with two separate retail units at ground floor level with additional office space at first and second floors with separate access. The First and second floor office space has been granted Planning Consent (15/00141/FUL) for change of use and internal alterations to form a two bedroom apartment.

The property has recently been subject to new external render to the front elevation.

Kimbolton:

Kimbolton is a very attractive small market town located in Cambridgeshire close to the borders of Bedfordshire, originally situated in the old County of Huntingdonshire, keeping its "town" status through the annual "Statie (Statute) Fair".

Kimbolton Castle, a building of national historic importance, provides an imposing presence at one end of the High Street. Formerly a hunting lodge for Henry VIII, the Castle now provides the setting for a leading Independent School.

The High Street provides an eclectic mixture of homes and businesses with numerous independent retail operators, a Grade I, Listed Church, two Public Houses with restaurants, a Post Office, chemist, and dentist. The retail mix has been improved by a recently opened Budgens store on the Thrapston Road. Kimbolton also has its own Dr's Surgery / Medical Centre.

Location:


Transport links to Kimbolton are provided by way of the B 645, which provides access to the A 1 and the market town of St Neots, in approximately 9 miles. The B 660 provides access to the A 14 in approximately 4 miles. There are direct rail connections to London Kings Cross / St Pancras from St Neots (10 miles) and Bedford (12 miles) with a travel time of approximately 45 minutes.

Education:

Kimbolton hosts the leading independent Kimbolton School, providing pre prep, prep, and senior schooling. The town also provides the Kimbolton Primary Academy School.

Alternative independent schools are available at Bedford (12 miles) including Bedford School, Bedford Girls School, Bedford Modern School, Rushmoor and St Andrews Schools. Oundle School is approximately 16 miles to the North West.

Accommodation:

Gnd Floor Retail Unit 1: 42.37 Sq M

Gnd Floor Retail Unit 2: 29.08 Sq M

First Floor: 60.48 Sq M

Second Floor:61.96 Sq M

TOTAL: 193.89 Sq M

Tenure And leases :

The freehold of the property is available

The property is subject to two leases on the ground floor retail units

Unit 1: 10 Year lease from 5th July 2016 at passing rent of £13,000 PAX, Rent Review, 5th July 2019, Mutual Break Option 5th July 2021

Unit 2: 10 Year lease from 5th July 2016 at passing rent of £7,000 PAX, Rent Review 5th July 2019, Mutual Break Option, 5th July 2021.

The two leases are to Simpson & Partners Ltd (Co No 09333270), a residential estate agency business with 16 offices across Northants and Cambs., last accounts submitted 31.12.15

The first and second floors are available with vacant possession, previously used as office space they have subsequently been granted consent to form a 2 bedroom apartment on 14th May 2015 (15/00141/FUL)

Retail Unit 1: 8.56m (28ft 1in) x 4.95m (16ft 3in)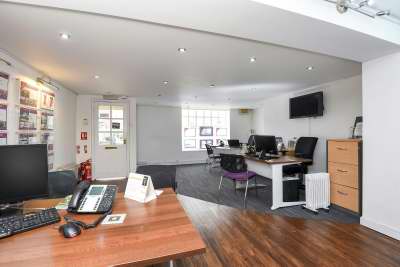 Retail Unit 2: 7.47m (24ft 6in) x 3.99m (13ft 1in)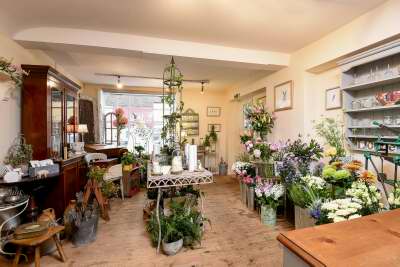 Office Space 1st Floor: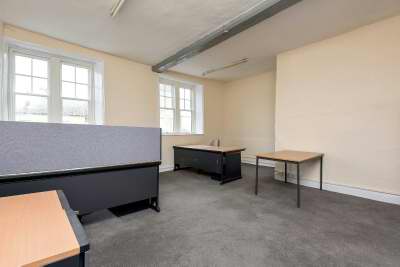 Office Space 2nd Floor: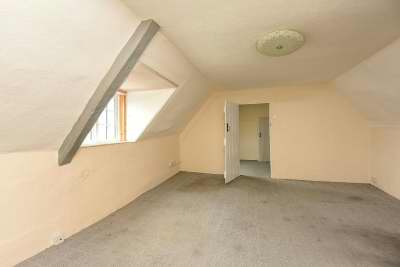 Price and VAT :

£525,000

VAT

The property has not been elected for VAT

Business Rates:
Prospective purchasers are to satisfy themselves with regard to the position with commercial Rates, the latest Rateable Value Figures we have been supplied with are as follows:

GF Unit 1 Retail: £6600
GF Unit 2 Retail: £5000
1st & 2nd Floor Offices: £8500

CIL:
Huntingdonshire District Council became a Community Infrastructure Levy (CIL) Charging Authority on the 1st May 2012. Potential buyers need to satisfy themselves with the amount for a CIL payment with regard to the conversion of the upper floors.

Warranties And Guarantees:
Oliver Russell will not provide any warranties or guarantees for the condition of any appliances or utility provision in the property.